Discovery tour & Pattaya - 7 days
Hotel packages
Tour starting from THB
Discovering the capital, Bangkok, and its architectural and cultural treasures, Ayutthaya, the ancient historical capital listed in the UNESCO World Heritage.
For Lazing part, discover Pattaya, one of the most famous seaside resorts of Thailand.

Total kilometers for the tour: 540 and about 8.15 Minutes
Day 1 - Bangkok
 Bangkok 
---

---
---
Furama Silom - Superior room

Day 2 - Bangkok
 Bangkok 
---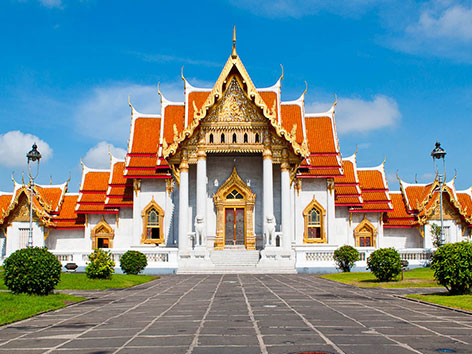 Visit of the temples of Bangkok
This activity will make you travel through the most famous temples of Bangkok. From the Wat Phra Kaew, Wat Pho to the Wat Arun, you will be amazed by the rich architectural culture of the capital of Thailand and all its wonders.
---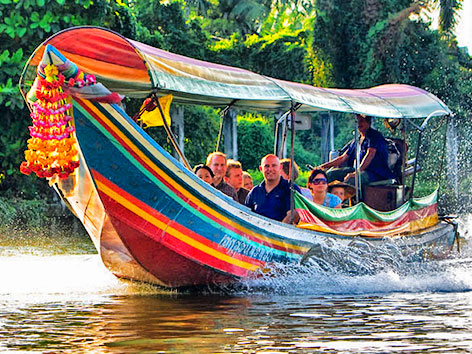 Exploring the klongs
Mahasawat is only about 50 kms from Bangkok in Nakhon Pathom Province, near to Mahidol University's Salaya Campus. The Province of Nakhon Pathom is criss-crossed by many canals (klongs) and irrigation ditches. Mahasawat is built along one of these canals which is the life source of the community, and for many, the only way of commuting.
---
---
Furama Silom - Superior room

Day 3 - Bangkok - Ban Pa In – Ayutthaya – Lopburi - Ayuthaya
 Bangkok  Ayutthaya 
---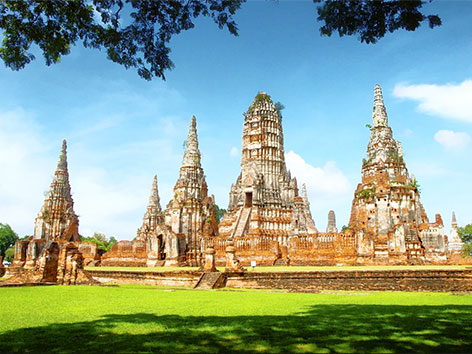 Ayutthaya
Founded 1350, Ayutthaya became the second Siamese capital after Sukhothai. It was destroyed by the Burmese in the eighteenth century. Its remains, characterized by the prang or reliquary towers and the gigantic monasteries, give an idea of its past splendor.
---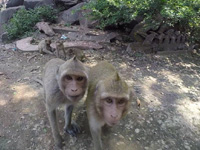 Lopburi
Lopburi was one of the centers of the Dvaravati culture. She then came under Khmer domination at the time of the kingdom of Lavo, and was the second capital of the Kingdom of Ayutthaya in Narai the Great (Ramathibodi III reign 1657-1688). He built a large palatial assembly, the King Narai's Palace, which is now a museum.
---
---
Kantary - Studio suite

Day 4 - Ayutthaya - Pattaya
 Bangkok  Pattaya 
---
---
Long Beach Garden - Deluxe Room

Day 5 - Pattaya
 Pattaya 
---
---
Long Beach Garden - Deluxe Room

Day 6 - Pattaya
 Pattaya 
---
---
Long Beach Garden - Deluxe Room

Day 7 - Pattaya - Bangkok
 Pattaya  Bangkok 
---