Trekking 3 days 2 nights - 3 days
Hotel packages
Tour starting from THB
Discover the natural beauty of Northern Thailand rainforest, a breath taking experience, with stunning views and stay in an authentic hill tribe village hut deep in the forest.
We recommend this tour for a truly unforgettable adventure.

Day 1 - Trekking
 Chiang Mai 
---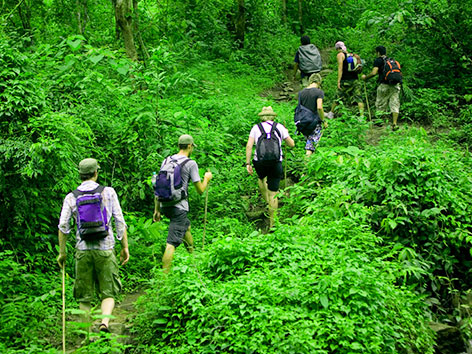 Trekking
The most beautiful trekking in the northern province of Thailand Chiang Mai are located in Mae Taeng and Mae Wang: waterfalls, elephants, plunging valleys and wild nature. This region is also known for its large populations of ethnic tribes such as the Karen, Akha, Lisu and Lahu.
---
Day 2 - Trekking
 Chiang Mai 
---

---
Day 3 - Trekking
 Chiang Mai 
---