THE THAI BANK OF MUSEUM
The history of the Thai bank is revealed in this well-designed museum. The four sections of the museum concern the evolution of the Thai currency, the evolution of the Thai bank, banking standards and the history of Siam Commercial Bank.
The Thai Bank Museum was created by the Siam Commercial Bank in order to collect and collate documents and tools that demonstrate the evolution and development of financial and banking systems of the country. It exhibits historical financial and banking objects and serves as a place of academic research. The museum has undergone several moves and inaugurations since its first release in 1983.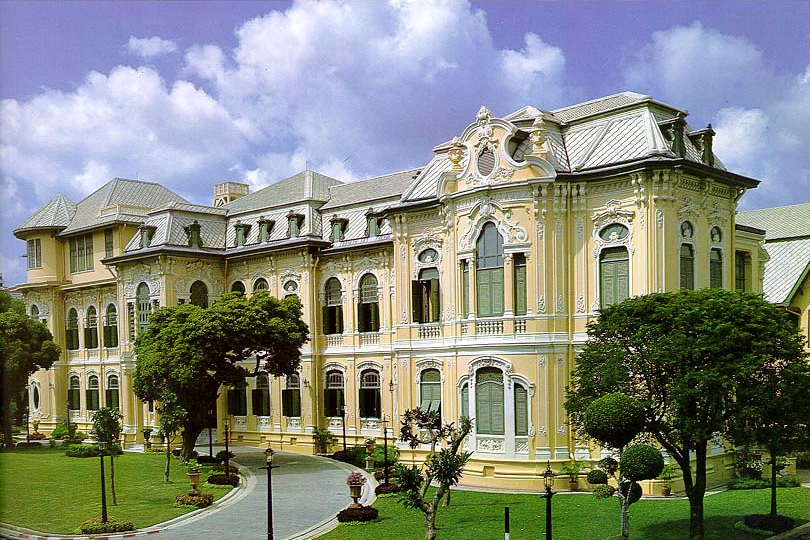 A museum devoted to one of the most staid professions known to mankind does not seem a compelling way to spend an afternoon. However, The Bank of Thailand Museum (located at Bangkhunphrom Palace) takes visitors on an intriguing and interesting trip through monetary developments in Thailand.
It starts with the period of barter in the 1st century. Glass beads, seed and bracelets all once served as a way of exchange, and appear here alongside the most familiar objects cash, including parts of Funan, pieces of Sri Vijaya and some parts of the Sukhothai period.
The ball "coins" that were widely disseminated in Thailand between Sukhothai and Rattanakosin eras, as well as the coins of the Lanna Kingdom in the North are also banking value. Visitors also learn that the banknotes were introduced in Thailand in 1853, after foreign diplomatic relations have increased. The first striking machine was introduced by the Queen Victoria of Great Britain in 1858.
Open only to groups of fewer than ten people (and by appointment only) due to limited resources, the background is worth a visit.
Enjoying a beautiful baroque and rococo architecture from the early 20th century, even visitors who pretend to be interested in the bank can chill out in this place which is a former residence palace of Prince Paribatra restored along the lines of Italian glory.
Bank of Thailand Museum
Openings hours : 09:30 – 16h00 (Monday – Friday)
Place : Palais Bang Khunphrom
Phone: +66 (0) 2 283 5286 or +66 (0) 2 283 6723
How to get there : by taxi, probably the best way to go. Or you can take the Chao Phraya Express Boat to Thewej Pier (N15), then continue with the taxi