NONG BONG KAI NON-HUNTING AREA CHIANG SAEN LAKE AND SURROUNDING AREAS
Itinerary
Chiang Rai
---
Day 1 : Chiang Rai - Lanjia Lodge
15h00: Arrive at Lanjia Lodge. You will be served with herbal local juice upon check-in. Dinner and watch traditional Hmong performances.
Overnight at Lanjia Lodge

Hotel :
Lanjia Lodge
---
Day 2 : Full day Bird Watching at Chiang Sean Lake
Early morning, around 05h30 depart for Chiang Sean Lake and spend the whole day bird watching. Picnic
breakfast and lunch are provided.
Located in a valley of Chiang San District, the wetlands of Nong Bong Khai Non-hunting Area in Chiang Rai Province is a small pond with a total area of 434 hectares (2,712.5 rai). It was declared a non-hunting Area in 1985. The site is an important habitat for visiting bird in the winter. Of 121 visiting bird species found at the site, 23 are waterfowl while others such as purple heron, black stork, and black kite were classified as endangered species. The site is also home to Badis (Badis badis), which can be found only in freshwater reservoirs in the southwestern section of Mekong River Basin. Nong Bong Khai, or Chiang Saen Lake, is a permanent freshwater lake with an area of 2km at the centre of the Chiang Saen Basin, known for its extraordinary bird life and the diversity of freshwater fish. The Chiang Saen Basin is located on a plateau surrounded by low hills at the border of Chiang Rai Province. The northeast of the basin - which is almost 18 km wide and 10 km long - opens out onto the Mekong River to which the basin ultimately drains. At the south of the basin is a permanent swamp while to the north lies the Chiang Saen Lake - also known as Nong Bong Khai. The site is an important area for local and migratory birds, particularly waterbirds, including globally vulnerable species of duck, Baer's pochard. A total of 225 species of birds have been recorded at Chiang Saen Lake. While the lake features mostly areas of open water, birdlife is also attracted to other habitats such as areas of floating plants, grasslands and lakeside habitats including scrub and rice paddies. In addition to the birdlife, some 21 fish species have been found in the Chiang Saen Lake, including Betta splendens, Trichopsis vittatus, Oreochromis niloticus, Notopterus notopterus, Badis badis, Ambassis siamensis and Pristolepis fasciatus. Many of them are attracted by the rich aquatic plants that include at least 24 species of aquatic plants.
15h30: Return to Lanjia Lodge
Dinner and overnight

Hotel :
Lanjia Lodge
---
Day 3 : Full day Bird Watching at Nong Lom
05h30: Leave the lodge early in the morning for Nong Lom. Spend another day bird watching. Picnic breakfast and lunch are provided. Nong Lom provides a water supply for local inhabitants and supports fishing and agricultural activities, as well as being of historical and cultural values. It is believed that this area was once the site for the ancient cities of Yonok Nakhon and Yonok Nakaphan Singha Nakonwat.
Nowadays, Nong Lom is renowned for bird-watching and other nature-oriented outdoor recreational activities.
15h30: Return to Lanjia Lodge
Dinner and overnight

Hotel :
Lanjia Lodge
---
Day 4 : Lanjia – Chiang Rai
| | |
| --- | --- |
| Breakfast at the lodge, and transfer to Chiang Rai Airport | |
| | | |
| --- | --- | --- |
| | Per traveler | Total |
| 2 persons : | 42,400 THB | 84,800 THB |
| 4 persons : | 39,100 THB | 156,400 THB |
| 6 persons : | 38,200 THB | 229,200 THB |

Our price includes:
Assistance of English-speaking Lanjia guide during the trip.
Accommodation with a view of Laos and the Mekong River in non air-conditioned room with electric fan based on twin bedded room and private bathroom.
Activities: Bird Watching at Chiang Sean Lake (Nong Bong Khai) and Nong Lom.
Traditional Hmomg and Lahu performances.
Meal as specified.
Transfer to/from Lanjia Lodge.

Our price does not include:
Airfares and airport taxes.
Other meals and services than those mentioned in the program.
Personal expenses such as drink, laundry, telephone, etc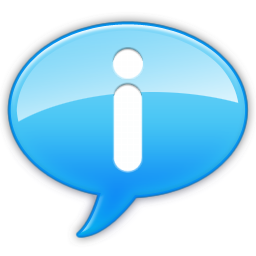 Remarks:
Guests should be healthy and in good physical condition.
Weather conditions may impose changes in the program or the cancellation of activities.
Payment: 30% non-refundable upon receipt of our invoice (after confirmation of all bookings), the balance 1 month before the start the tour